10: Te Whakamātau - The experiment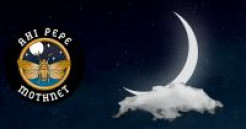 With the support of Unlocking Curious Minds, Ahi Pepe MothNet has run two amazing camps.
Orokonui Ecosanctuary was the location for our first Ahi Pepe MothNet camp in October 2016.
In February 2018 we were lucky enough to travel to Whanganui and run an experiment in and around Pukeko-iti - Bushy Park and to stay at the magnificent Pūtiki Marae.
We currently don't have funding to run another moth camp but Orokonui Ecosanctuary have agreed to host a camp if enough people are keen and would be able to find funding. Please contact us if you would like to come to the camp, or support the camp financially.
Images from the Ahi Pepe MothNet camps